The 3 founders of the company, Olaf Hollmann, Michael Kiese and Volker Schauder (HKS), have established the company and have successfully made their mark in the market through key products.
Thanks to the know-how, vision and high motivation of 20 employees, HKS-Prozesstechnik GmbH has become one of the leading global service providers of welding measuring technology.
Since May 2017 HKS is part of the ESAB family, a world-leading manufacturer of welding and cutting equipment
Our common objective is to offer innovative products and solutions of the highest quality to fulfil the requirements and desires of our esteemed customers.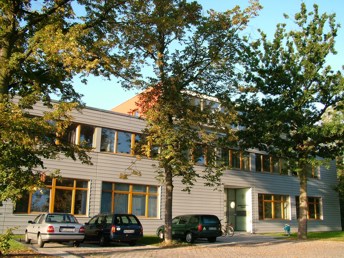 HKS-Prozesstechnik GmbH believes that the quality of welding methods used in manufacturing processes can be measured and reproduced.
Based on this philosophy, the company develops, manufactures and sells professional measuring devices that are tailor-made for special conditions and challenges of welding technology.
The core competence of the company lies in combining the technical know-how from the fields of welding technology, measuring technology, microelectronics and software technology.
1993 Foundation of HKS-Ingenieurbüro GbR
1994 Moved to the company's building in Weinbergweg
1995 Company's form changed to HKS-Prozesstechnik GmbH
1995 WeldQAS (1st generation) introduced on the market
1997 WeldLogger introduced on the market
1998 Innovation prize by the Saxony Anhalt State
1998 WeldAnalyst introduced on the market
2000 WeldScanner (1st generation) introduced on the market
2003 Symposium on "Measuring technology for arc welding" to celebrate 10 Years of HKS
2004 Moved to the new company headquarters in H. Damerow Strasse
2006 Sales agreement with a representative in VR China
2009 ThermoProfilScanner introduced on the market
2010 Sales agreement with a representative in the USA and Canada
2014 introduction of the device generation S3
2015  user conference "Thermography"
2015  market launch of WeldQAS / TPS cabinet version with extended
         features
2017 HKS is part of the ESAB family