A measuring device for analysing welding processes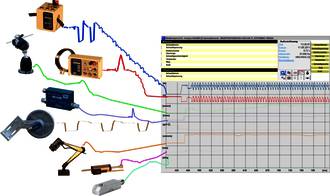 Quick decisions by the Production Department are decisive for competition. A continuous analysis of welding processes used, therefore forms a successful base.
WeldAnalyst is a reliable system used by expert welders in their daily operations as far as process and technology are concerned.
This system has proven its worth as the basic measuring technology for welding processes in theory and research.
The new WeldAnalyst-S3 is equipped with an ultra-high speed measurement mode. This means that sampling rates of up to 1 MHz can be achieved.