The multi-talented device for daily usage in arc, stud and resistance welding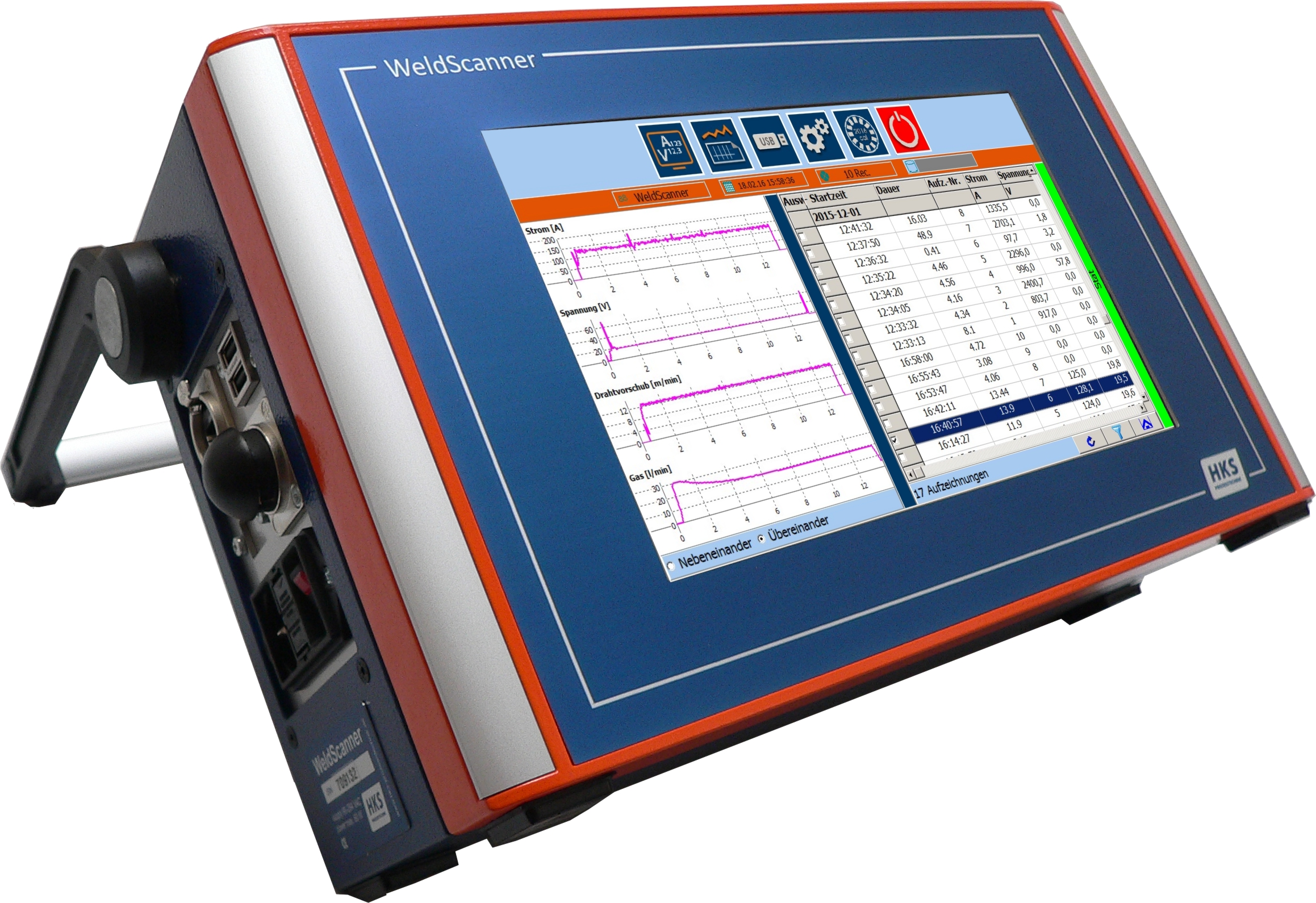 WeldScanner combines the functions of a "multimeter", an "oscilloscope" and a "writer" in a portable, industry-compliant handheld device. It has been designed as a universal aid for welding experts for documenting welding data, error analysis, power source calibration and the "T8/5 time measurement". The sensors provided are used to connect WeldScanner to the the welding power source with just a few turns of the hand.
After an automatic detection of the welding start, the display shows parameters such as welding voltage, welding current, wire speed, gas flow rate and two additional free measuring channels and saves the curve progressions in the device memory.
After ending the welding process, average values of parameters and curve progressions can be displayed and also be printed directly using a printer.
Additional analysis options such as analysing the parameter progressions, archiving, printing the documentation and calibration logs are provided by the easy-to-understand Windows software. The data from WeldScanner is copied to the PC using a USB memory stick and  can be analysed on the PC systematically as per the date, time and number.